On the May 24th primary, three local Cobb-RA (and thus GRA) endorsed candidates won their primaries for the Republican nomination for State House! We wish to congratulate "Tess" Redding, who is running for State House District 37, Olivia Angel, who is running for State House District 39, and Anna Tillman, who is running for State House District 43!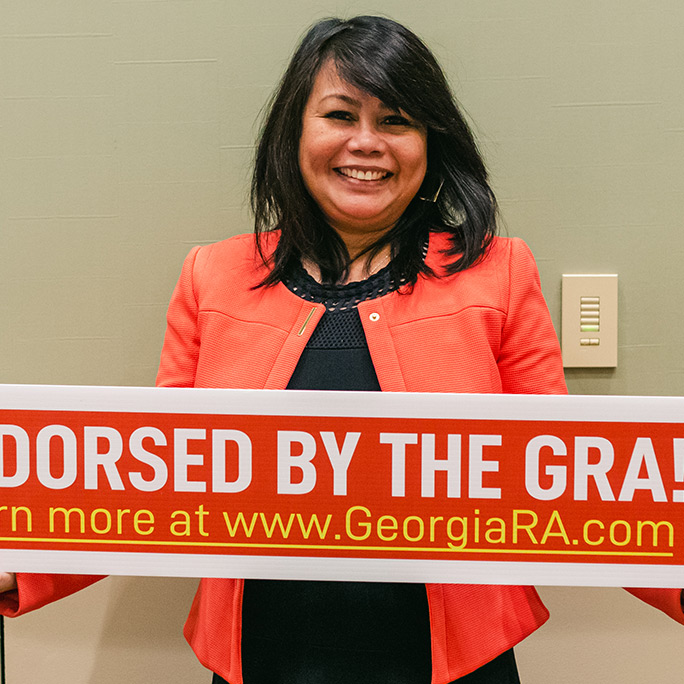 Tess Redding will face Democrat incumbent Mary Frances Williams, who has a GRA-voter score of a 41% (D). Although she's running in South Cobb, Redding impressively actually won 984 more votes in her Republican primary than Democrat Williams did in hers.
Meanwhile, smiling Olivia Angel will have to wait until the runoff is complete to see which Democrat she'll face off with in November.
Anna Tillman will face Democrat Solomon Adesanya. Running for an open seat, Tillman earned 981 more votes than both Democrats combined garnered in their Democrat primary.
"Hail, Caesar!" — Congressional Success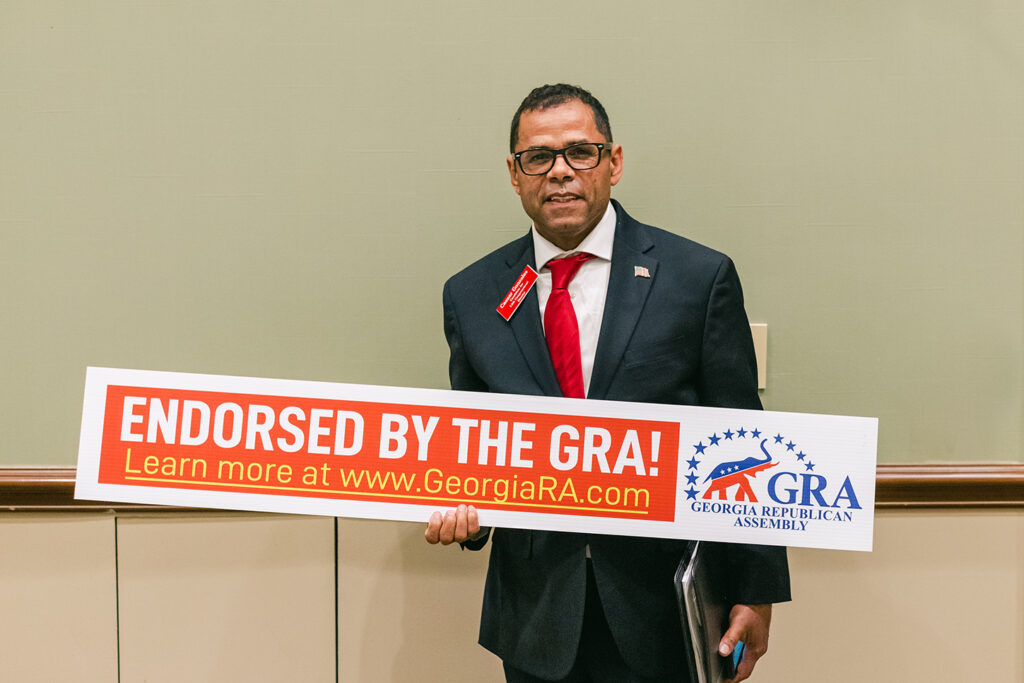 In addition, we also wish to congratulate Caesar Gonzales for winning his Republican nomination for Congressional District 13 to challenge Democrat incumbent David Scott! Congressional District 13 has long been the most oddly-shaped congressional district (based on a design leftover from when the Democrats still ran the state legislature). In addition to covering most of south Cobb County, it also includes portions of Douglas, Fulton, and other counties that wrap along the southwestern belly of I-285.
Moreover, now that Marjorie Taylor Greene has a portion of her congressional district in West Cobb, we are especially excited about her overwhelming primary win!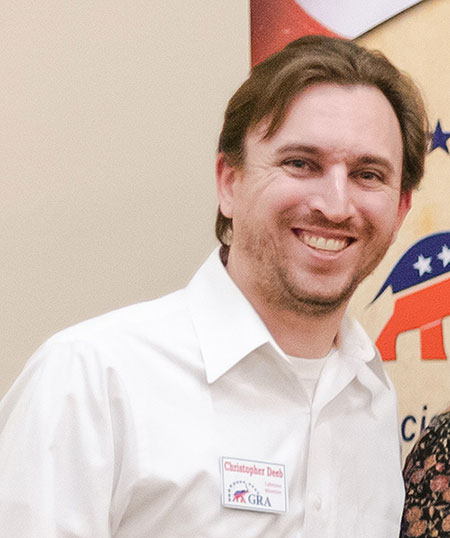 If you would like to help us promote these candidates to win in the general election in November, please contact our Cobb County Republican Assembly President Chris Deeb!
Our candidates will need volunteers to help with phone-banking, canvassing door-to-door, sign-waving and fundraising. You can donate to help us support our candidates. There are many ways to help!
Some of our candidates may be running in redder districts than others, but we don't want to take anything for granted. Even in traditionally blue districts, pushing for Republican turnout will help Republican performance in state-wide and congressional races. Let's not leave any ground to the enemy.