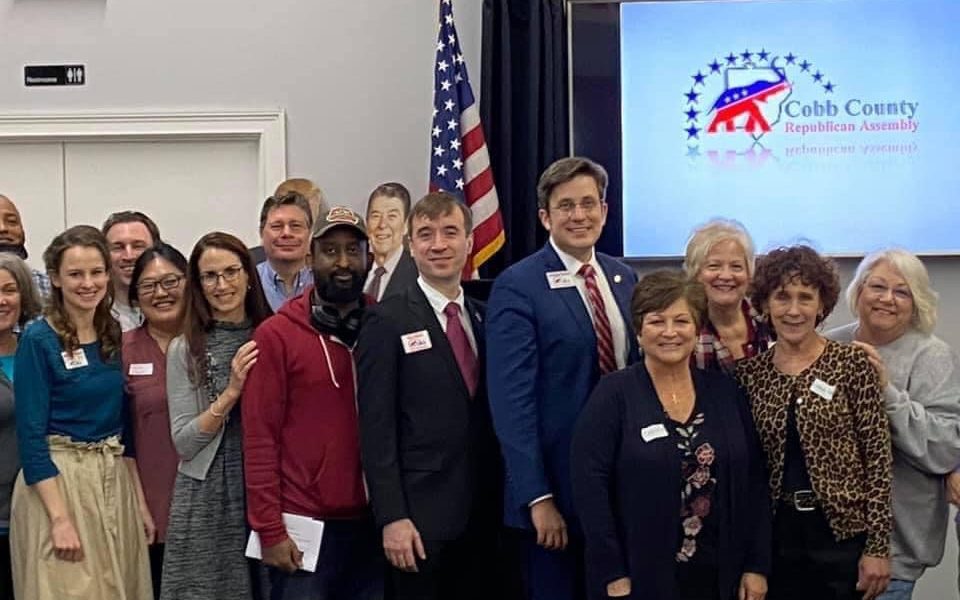 As we see the Cobb RAs continue to grow in influence, it's impressive to consider how many candidates from the three slates campaigning for Cobb GOP Executive Committee positions are a part of our membership.
15 of the 24 candidates running for executive committee positions in the Cobb GOP are approved Cobb GRA members, including Salleigh Grubbs, Pamela Alayon, Jeff Souther, Alicia Adams, Debbie Fisher (our chapter President), Eileen Alberstadt, Chase Sanger, Cameron Whiting, Fun Fong, Catherine Floam, Mario Russo, David Tulka, Cecilia Rodriguez, Audrey Neu, and Lily Deeb.
Each of these people have pledged to support and promote the principles of the Republican Assembly—and none of them have a reputation contrary to those principles. There are some other candidates, however, who's past history is possibly contrary to the principles of the Republican Assembly.