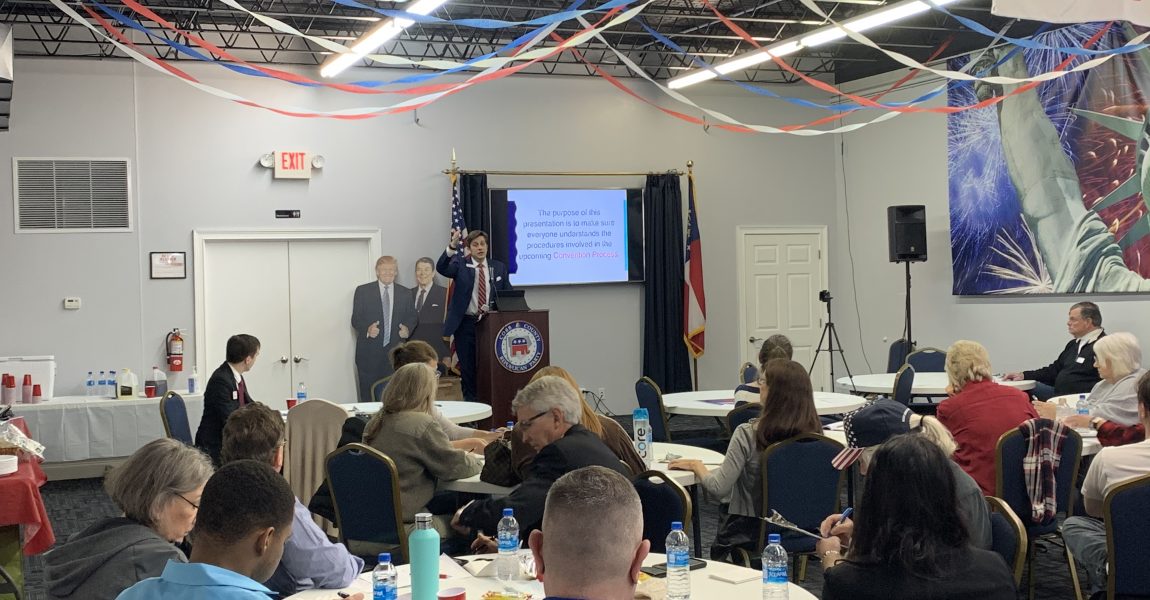 New to the GOP convention process? Need a refresher? The Cobb GOP has announced they are hosting a training from our Cobb County Republican Assembly Chairman Nathaniel Darnell on January 31st at the Cobb GOP Headquarters. He will be joined by attorney and GRA President Alex Johnson. The price to attend? Free!
Nathaniel and Alex led a great training two years ago for which many expressed appreciation. Nathaniel formerly served as the elected Vice Chair of Communications on the Cobb GOP Executive Committee and has served on the GA GOP State Committee for most of the last ten years. Alex has presided over many Republican conventions, including the DeKalb County GOP Convention.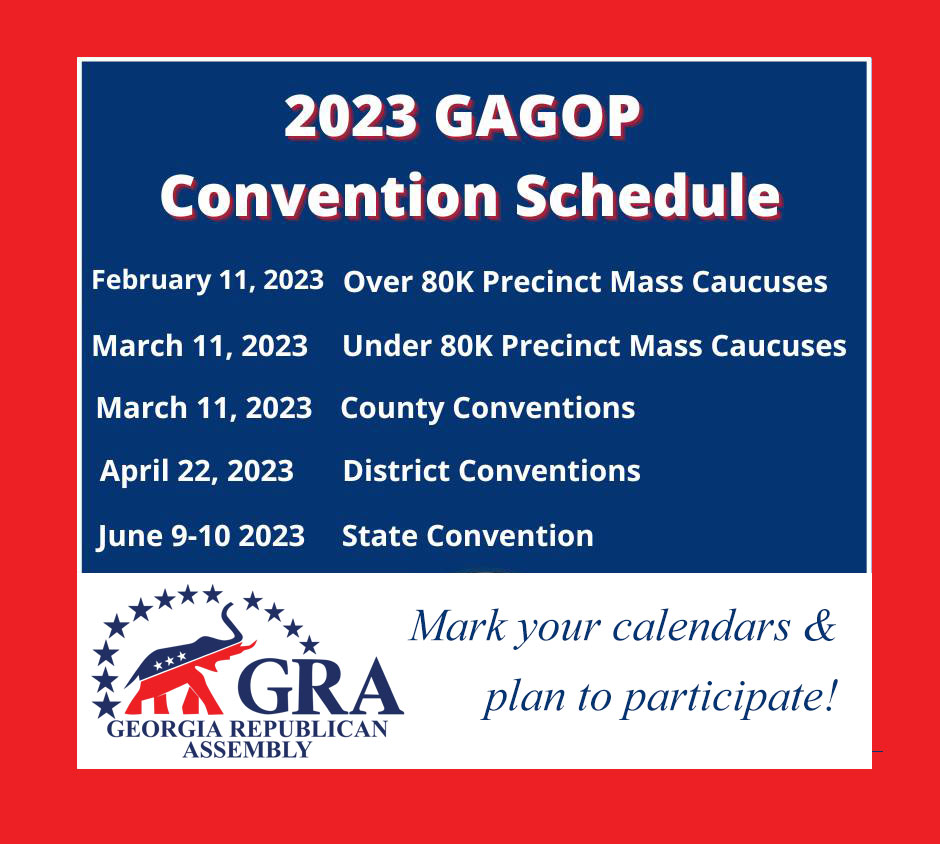 This January 31st training will provide a step-by-step look at how the convention season is conducted from the Precinct Mass Meeting on February 11th all the way to the GA GOP State Convention in Columbus on June 9-10th. We will also conduct a mock convention to help familiarize participants in parliamentary procedure.
You can register in advance for this free convention training on Tuesday evening, January 31st by clicking here.