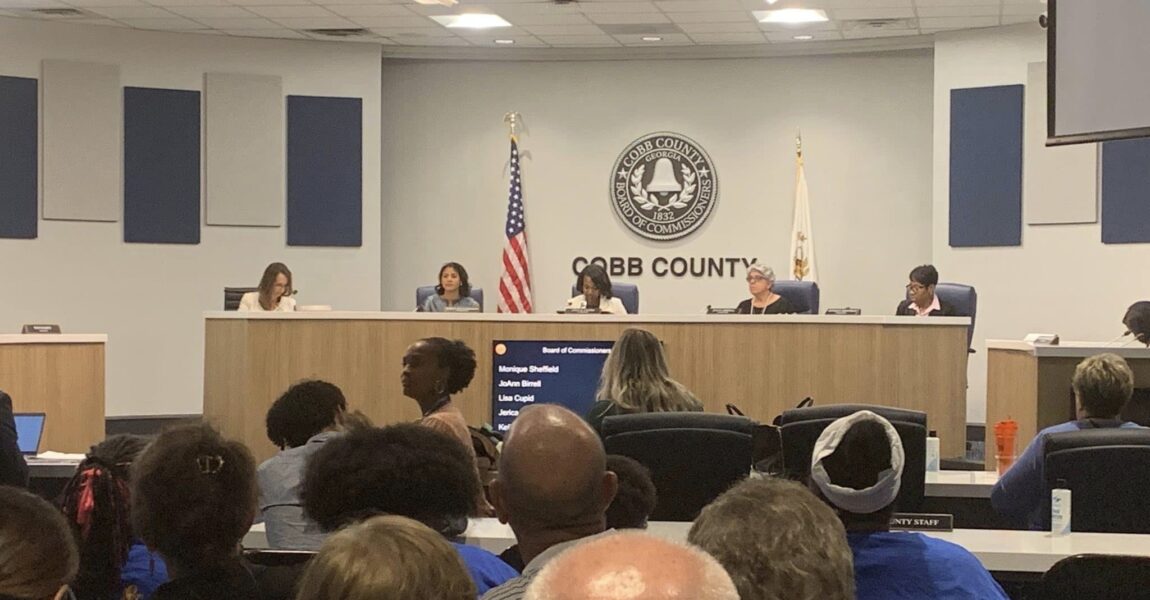 Marietta, GA—Cobb RA members & other concerned citizens packed the room at the Cobb County Commissioners Meeting on July 25th to speak against the proposed tax increase. Roughly 30 citizens spoke, the overwhelming majority opposing the proposed property tax increase.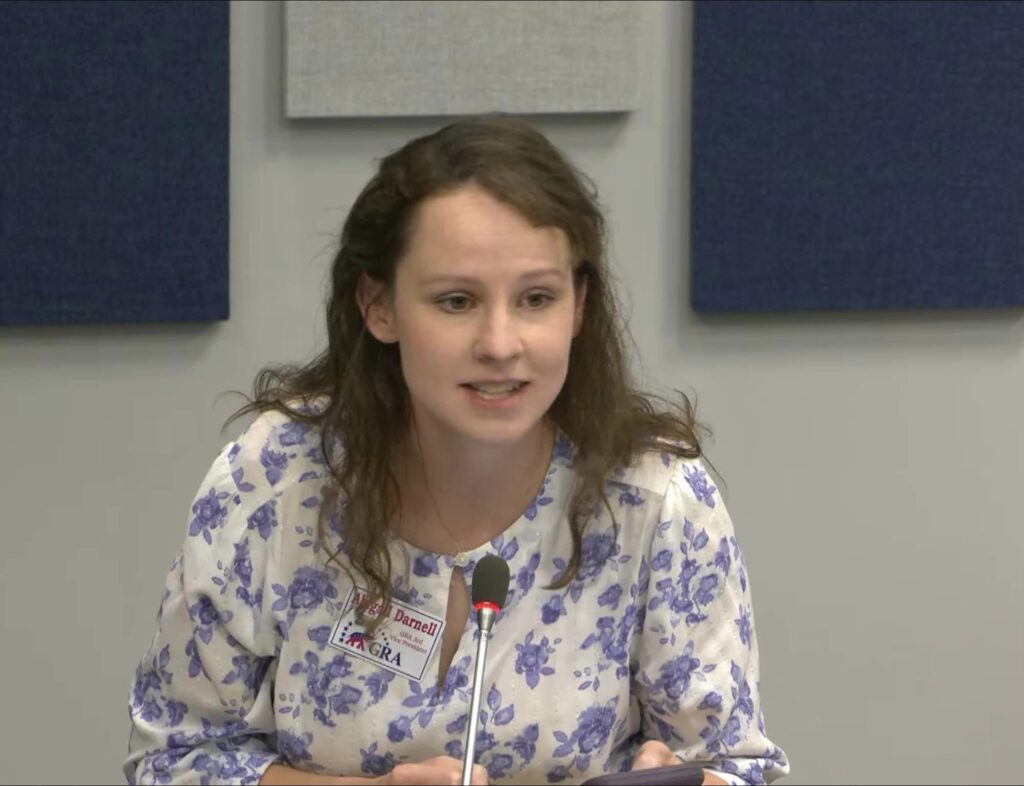 Many of the homeowners demonstrated how significantly their property tax bill has increased and explained how higher taxes harms their family. One gentleman asked the board, "What should we cut from our budgets? Should we turn off the AC in Summer and our heat in Winter? Should people turn their pets in to the County shelter because they can no longer afford it? Should we drive on bald tires? Should we stop buying presents for our children and grandchildren? Please let me and the thousands of other homeowners know what we should cut in order to pay for this tax increase."
The vote did not occur until after 9:30pm. Cobb County Republican Commissioner Keli Gambrill (previously endorsed by the Cobb RA and victorious in a contested primary) made a motion to substitute the proposed Democrat budget with a decrease from 8.46 mills to 7.168 mills for the general fund. Cobb Republican Commissioner JoAnn Birrell seconded the motion.
Sadly, Gambrill's motion failed and the original proposal for the tax increase just passed along party lines. The Democrats on the Commission voted to raise our property taxes and increase the County budget for next year by $19 Million!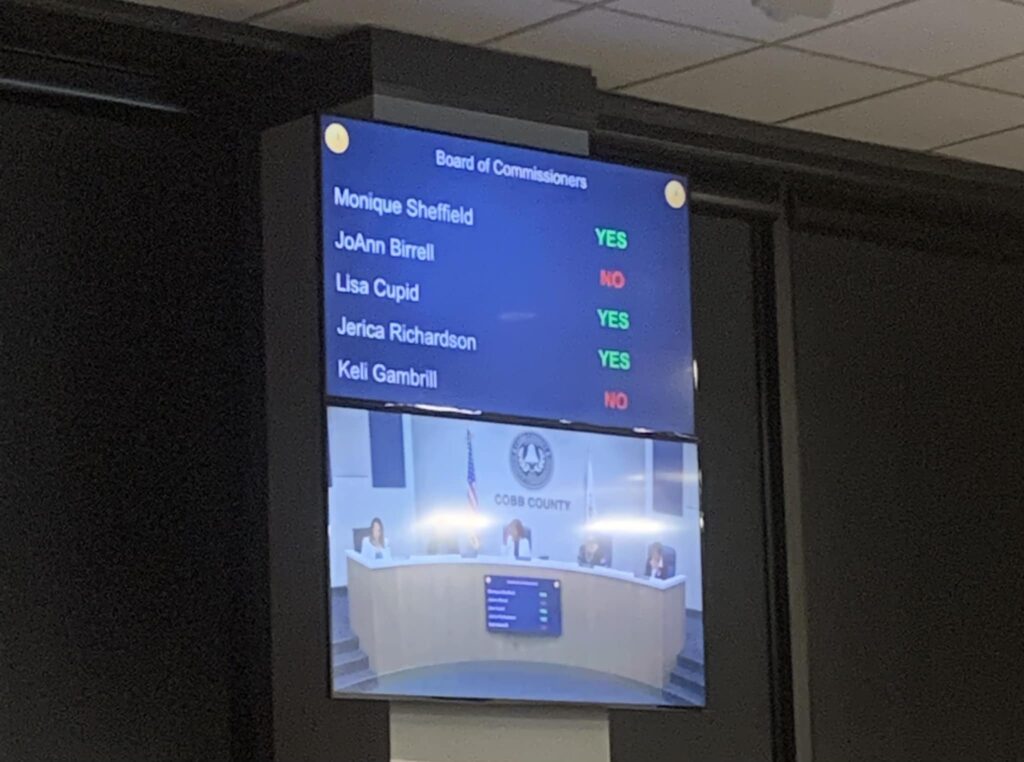 The Commissioners indicated that the increased budget was to offset inflation for County employees, and the additional funds would go to provide salaries, pensions, healthcare, etc. But why should government employees be shielded from the effects of inflation, at the expense of non-government employees?
GOP activist and Cobb Republican Assembly member Pam Reardon said, "We're going in to a big recession and we are all hurting, but you're not, because you have our money!"
"We are all feeling the effects of inflation, but our Commissioners are like Marie Antoinette who said, 'the people don't have bread, so let them eat cake', said Cobb RA Member Jan Barton from the podium.
As partisan as the results were last night, many of the activists in the room still remember when it was Republican Commissioners in Cobb County as late as 2017 leading the charge to raise taxes rather than to cut spending. The results of that disastrous policy had much to do with what led to the county commission fliping Democrat in recent years. It is a reminder that is not enough for a candidate for county commission to call themselves a "Republican." They must be committed to small-government, fiscally-responsible, and low-tax policy as the Republican platform has historically committed.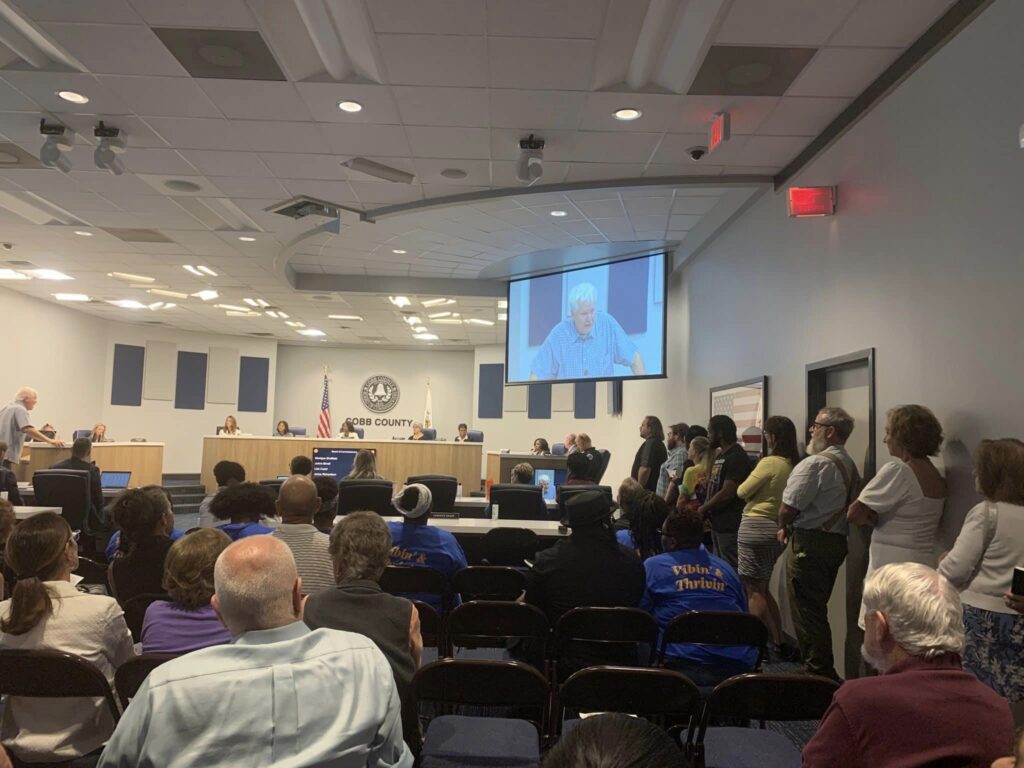 Likewise the School Board has increased their budget to unbelievable proportions, despite the fact that since 2019, the number of students enrolled in Cobb schools has diminished by 4,000-6,000 students. This departure is a national trend since the Covid lockdowns, as more and more families are choosing alternative education for their children.
"My question is this, why do you need more money to teach fewer students?" asked Abigail Darnell during her public comment. She went on to show that the Fiscal Year 2024 budget for Cobb Schools is more than $1.4 Billion. When that number is divided by the 106,703 students enrolled, it shows Cobb County is spending a whopping $13,579 per student, per year. This amount is far more than what is spent by most homeschool families in the private sector, who are also not given any relief from the school tax that pays for the bloated government education system that they do not use.
One of the many tax reforms needed includes an exemption from the school tax for all families who choose alternative education for their children, or who are empty-nesters without school-aged children.
Special thanks to Cobb RA member Christine Rozman for helping to get the word out about this hearing through her Government Accountability Task Force newsletter, and to the folks at CobbTaxRevolt.com for helping to create awareness as well.