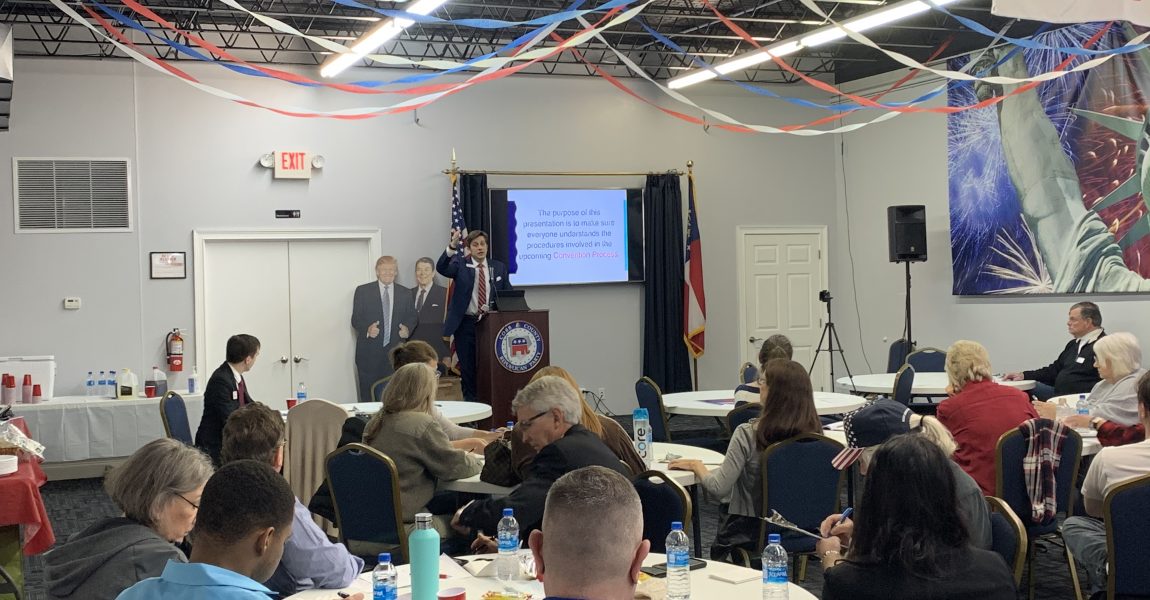 Today the Cobb County Republican Assembly hosted another training session to equip a new wave of activists in how to navigate the Precinct Mass Meeting and County Convention. Although the training was primarily regarding Cobb, activists from neighboring counties also participating, including residents from Gwinnett, Fulton, and DeKalb.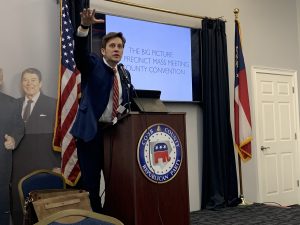 The training was led by Cobb RA Chairman Nathaniel Darnell and GRA President Alex Johnson, and walked participants through the big picture of how the convention system works and proceeds and what is necessary to be most effective. Often, new activists are overwhelmed and confused about how the system works and feel like they don't know what is going on around them when they get involved. This training was designed to clear much of that up and enable these new recruits to be aware and effective from day one.
Much of the time was also spent introducing participants to parliamentary procedure. GRA President Alex Johnson led the crowd in a mock-convention to help them get comfortable understanding the terms, order of business, and motions that would be used.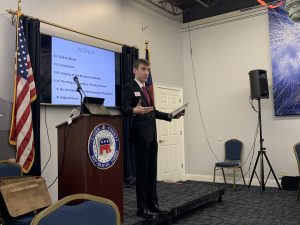 We appreciate the work of all our volunteers who helped to organize this event, provide food, and run registration. We especially thank our Cobb RA President Debbie Fisher, our Secretary Catherine Floam, our Treasurer Kerry Kee, and our member Mrs. Abigail Darnell for all the work they did to make things run smoothly.
The group was composed of mostly new faces, and each participant spoke in front of the group, introduced themselves, and explained what it was that motivated each of them to get more involved in Republican activism at this point in time. An overwhelming number of them expressed concern especially with the evidence of voter fraud and abuse they believe occurred in the elections last year.