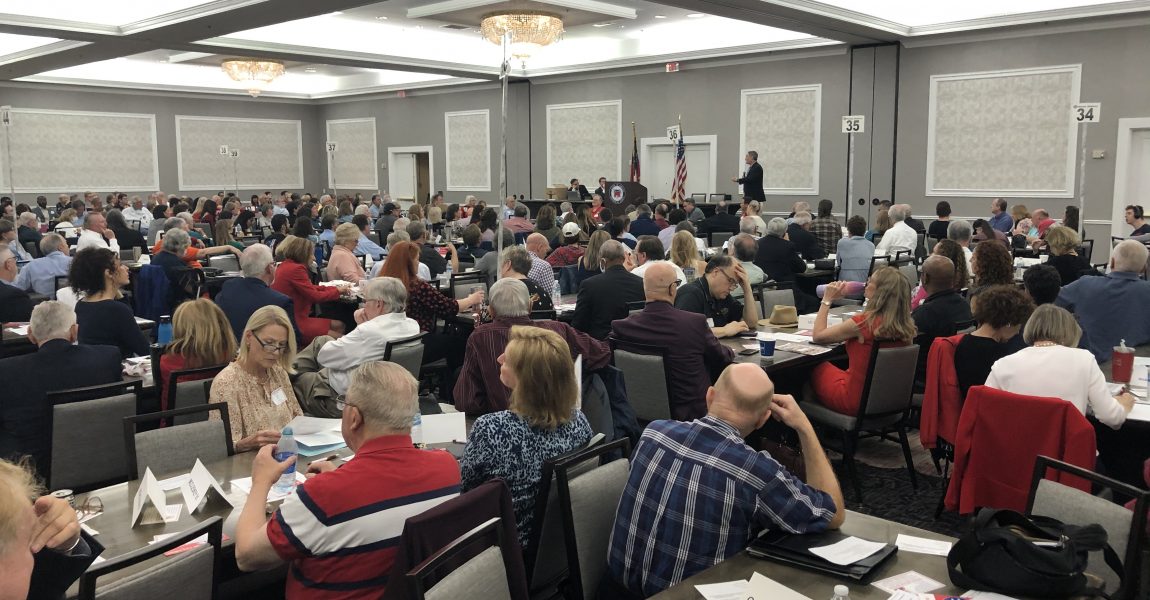 Last weekend the Cobb County Republican Party held its Precinct Mass Meeting (PMM) a week ahead of when most other counties in Georgia will host theirs. Although the county has taken some hits just as the rest of the state in the recent elections, a new wave of activists showed up to pack-out the Hilton Marietta Conference Center ballroom where the event was being held.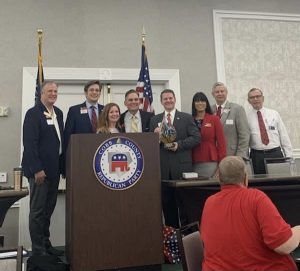 The Cobb GOP Executive Committee that is about to conclude their term next month honored the retiring Chairman Jason Shepherd for his tireless service for the county over the last four years with a plaque and a few kind words. Shepherd's election with the help the Cobb RAs marked an improvement in internal Cobb Republican politics in the aftermath of many problems created under predecessors such as Joe Dendy. Still, there is much more work that needs to be done to improve the county further.
528 possible delegates and alternates were nominated at the Cobb PMM to serve in the Cobb County Republican Party's County Convention. Although that is not a record, it is better participation than Cobb has seen over over a decade.
The high attendance at the PMM this year is driven in no small part by the erupting concerns many have about the alleged voter fraud. Republicans in Georgia who have been busy with other aspects of their lives were motived to get involved more in local politics after witnessing the fiascos of the general election, the recount, and the runoff. Their presence is welcome as many existing volunteers have been suffering from burnout and are desperate for reinforcements.