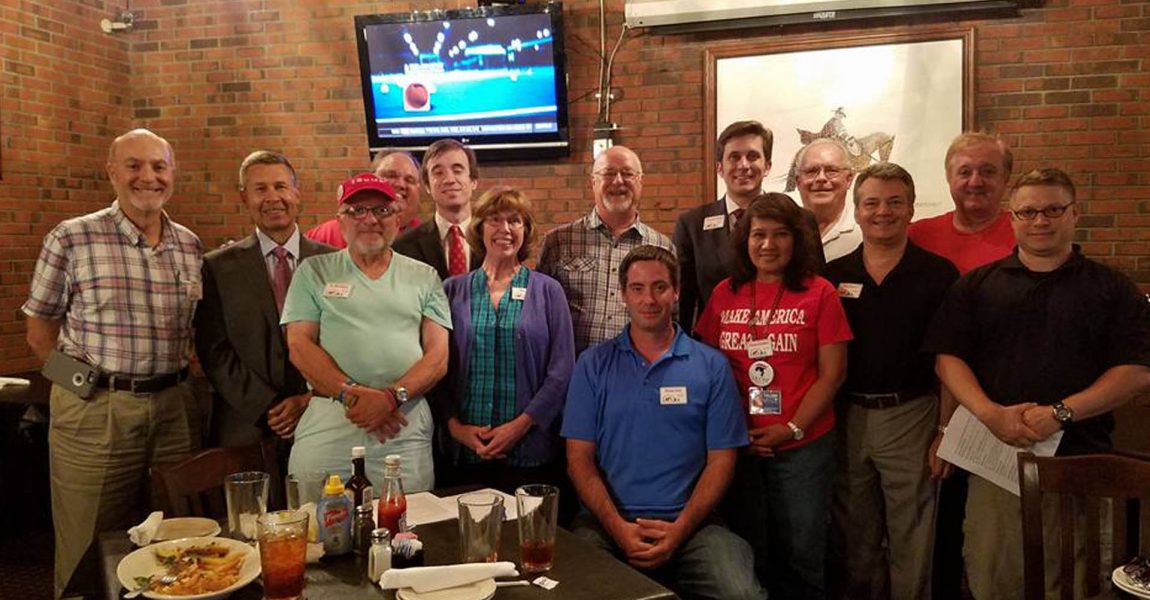 On July 11, 2016, at the Cherokee Cattle Co. restaurant in Marietta, the Cobb County chapter of the Georgia Republican Assembly was officially formed.
GRA President Alex Johnson presided as the first convention of the Cobb County Republican Assembly (Cobb GRA) met to approve by-laws, elect its first executive board, and to hold its first candidate endorsement in a contested Republican primary runoff.
Nathaniel Darnell was elected to the position of Cobb GRA Chairman to preside over all future meetings of the organization. He promptly appointed Dr. Joel McDurmon, the theologian in residence of the Cobb-based ministry "The American Vision," to serve as the official Chaplain, and appointed attorney Jason Shepherd to serve as the Parliamentarian.  Michael Davis was elected to the position of President of the Cobb GRA, and he appointed Jason Shepherd to also serve as the General Counsel of the Cobb GRA. These appointements were accepted.
Also elected to the Cobb GRA board were Scott McDaniel as the 1st Vice President, Terry Hardeman as the 2nd Vice President, Oleg Ivutin as the 3rd Vice President, Kerry Kee as the Secretary, and Katie Davis (Michael's wife) as the Treasurer.
Once the local Cobb chapter was officially organized, GRA President Alex Johnson turned over the meeting to Chairman Nathaniel Darnell and the Cobb GRA voted to endorse Tim Lee's opponent in the race for Cobb Commission Chair. Many members expressed their concern with Lee's involvement in the deal that gave a $400 million taxpayer-funded subsidy the billionaire owner of the Atlanta Braves to pay for their new stadium—a deal that the Cobb County government is still trying to figure out how to pay for! Tim Lee's opponent Mike Boyce received the requisite 2/3rds majority vote to earn the endorsement of the local Cobb chapter of the GRA under the rules and by-laws. Such endorsements come with devotions of resources including funds and man-power.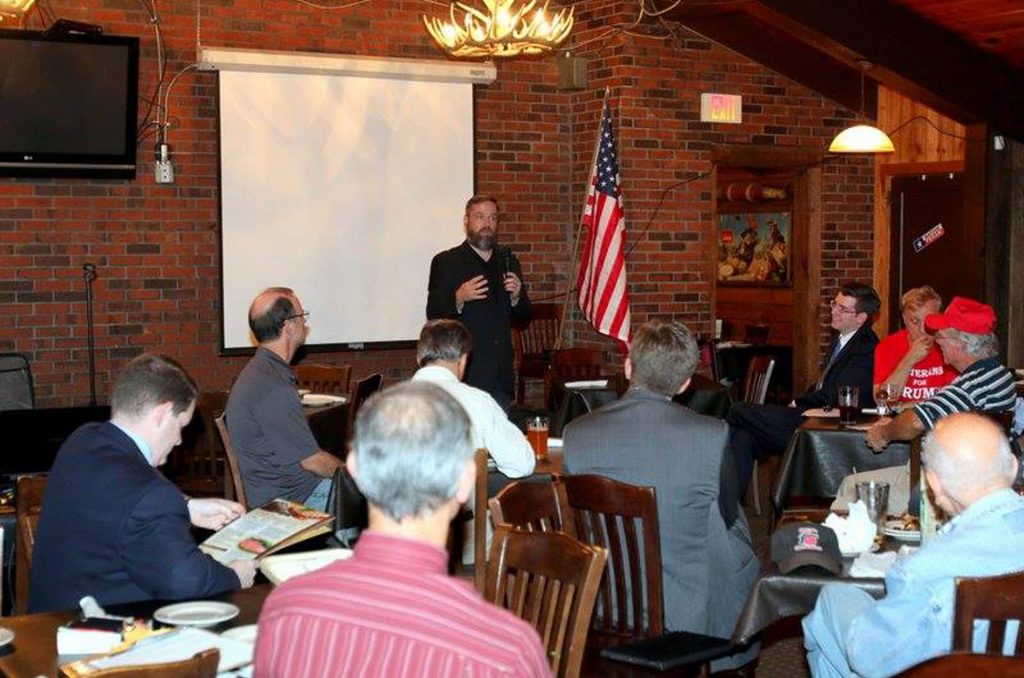 In the above image Cobb GRA Chaplain Dr. Joel McDurmon gives the opening devotional and invocation at a Cobb GRA meting as members look on. The photo also includes Jason Shepherd (Parliamentarian & General Counsel) on the far left and visiting GRA Vice President Brant Frost V on the far right next to Frank Molesky, a Cobb GRA member who also serves on the GRA state board.