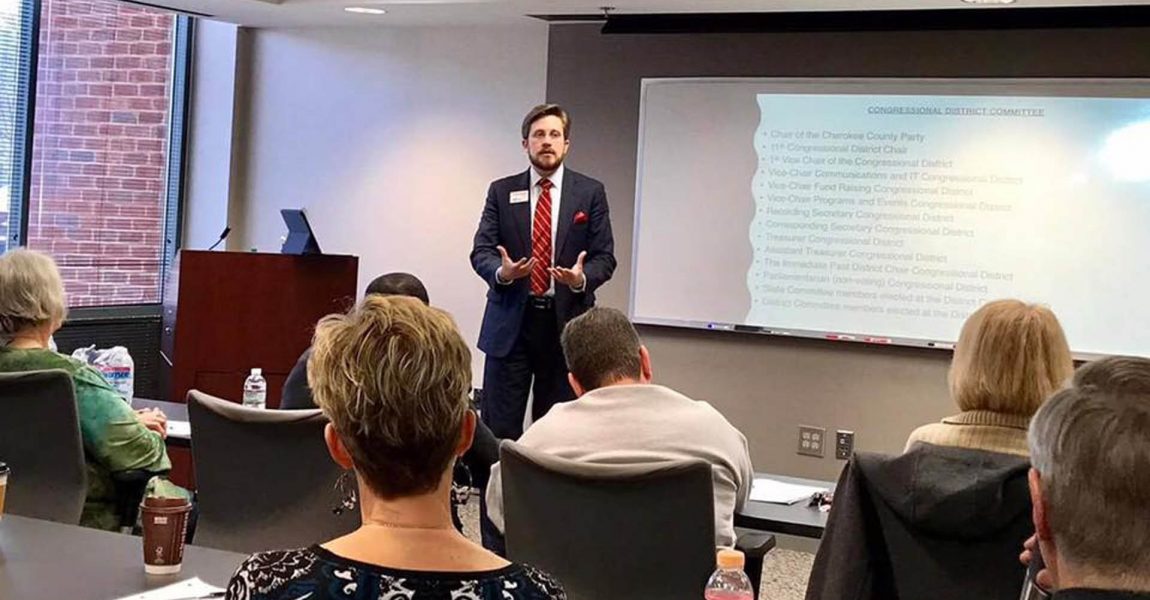 December through early February, the Cobb GRA held a series of trainings to equip new activists interested in participating in the Republican county Mass Precinct Meeting, county convention, district convention, and state convention.
Every presidential election year tends to draw in new activists to the Republican Party as they become aware of how they can help to get their candidate elected. 2016 was no exception as large numbers of new activists especially from the Trump and Cruz campaigns entered into local Republican politics, aspiring to become more involved in their local party organizations. Such activists are often at a disadvantage in knowing how to navigate the system of conventions that begin with the Mass Precinct Meeting. To help with this, the Cobb GRA hosted a series of trainings. Cobb Republican Assembly Chair Nathaniel Darnell led the training at the new delegate meeting this morning at the Marietta Fire Station, completing the series.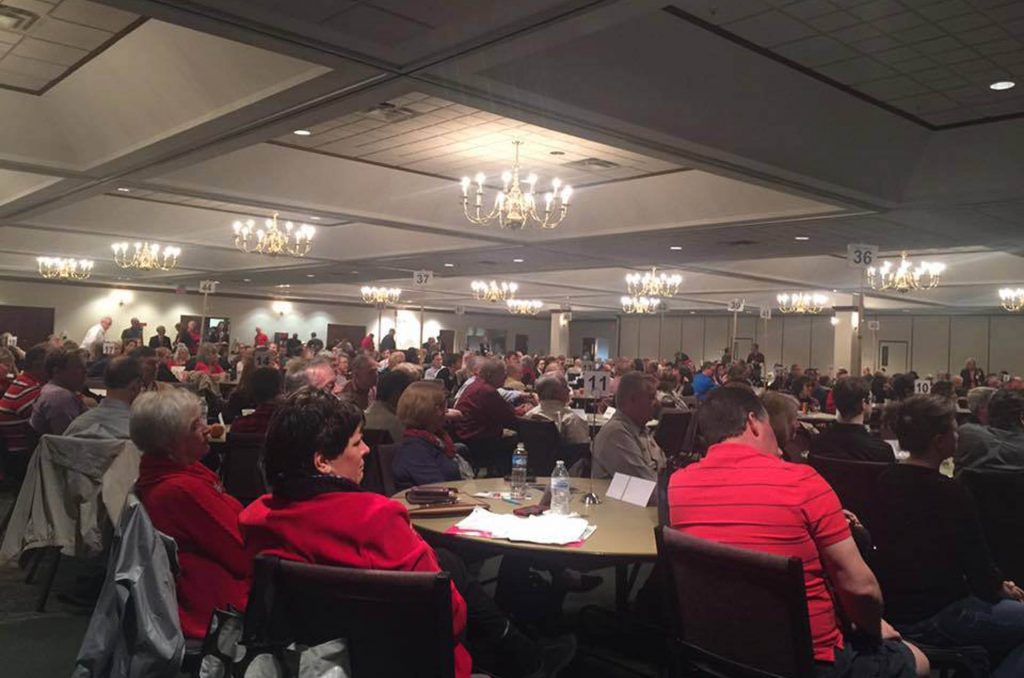 Above is a photo from the 2017 Cobb County Mass Precinct Meeting in January, which is the first meeting in the convention process that determines the county party's delegates to the county, district, and state convention. This year's state convention will be held in August again in the early summertime.