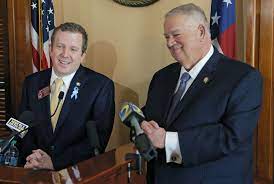 State Rep. Bert Reeves (Marietta), a crony of corrupt Speaker of the House David Ralston (Blue Ridge), has announced that he is resigning from the legislature to work for GA Tech. This announcement has triggered a jungle special election to take place on June 15th for the central-Cobb district.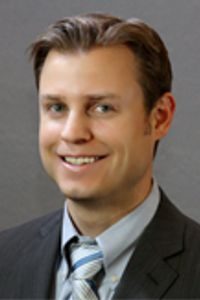 Bert Reeves has a "D" rating from the GRA with a voting scorecard of only 27 points. Several Democrats in the legislature have better voter scores than Reeves has. He was first elected to the Georgia State House of Representatives with the backing of corrupt Speaker David Ralston's Swamp-machine in Atlanta in order to defeat constitutionalist Republican State Rep. Charles Gregory (Kennesaw)—a champion for constitutional carry in the legislature. Gregory had defeated Ralston's former crony State Rep. Judy Manning (Kennesaw) in the 2012 primary election by 819 votes. After winning that election, Gregory quickly developed a reputation similar to the late, great State Rep. Bobby Franklin (Cherokee) of voting out of lock-step with Ralston's Establishment agenda. Besides being a stalwart champion of gun-rights for Georgia citizens, Gregory stood up for jury nullification and opposed increased debt spending for the state budget and corporate welfare expansions. He was labeled by Ralston has a "troublemaker" and targeted for defeat in the next Republican primary.
Ralston maneuvered support behind Gregory's primary opponent, whom he groomed in 2014. That included not only raising funds for Reeves but also arranging for a major slander attack campaign against him. As a result, Ralston helped Reeves beat Gregory in the 2014 Republican primary by 247 votes. He accomplished this with the help of the then-Cobb GOP Chairman Joe Dendy (who is now serving time in prison), and Dendy's then 1st Vice Chair Rose Wing. Ralston pulled the same stunt successfully with small-government Republican colleague State Rep. Sam Moore (Cherokee), but was finally blocked when he attempted to pull off a third squashing of a strong constitutionalist Republican when he encountered State Rep. Matt Gurtler (Tiger). Gurtler managed to withstand two attempts by Ralston to defeat him in Republican primary challenges before he finally ran for Congress.
Now seven years later, it is sad that former State Rep. Charles Gregory no longer lives in House District 34 in Cobb County and so could not qualify to run for the seat.
Instead, two other Republican candidates have qualified to run in this special election: David Blinkhorn and Devan Seabaugh. Not much is known about where they really stand under pressure on Republican principles or what their track record might be, if they have one. Blinkhorn is a former Kennesaw Councilman with some voting history on local issues.
In addition, this jungle special election will include a Libertarian named Chris Neill and two Democrats: Sam Hensley, Jr. and Priscilla Smith.