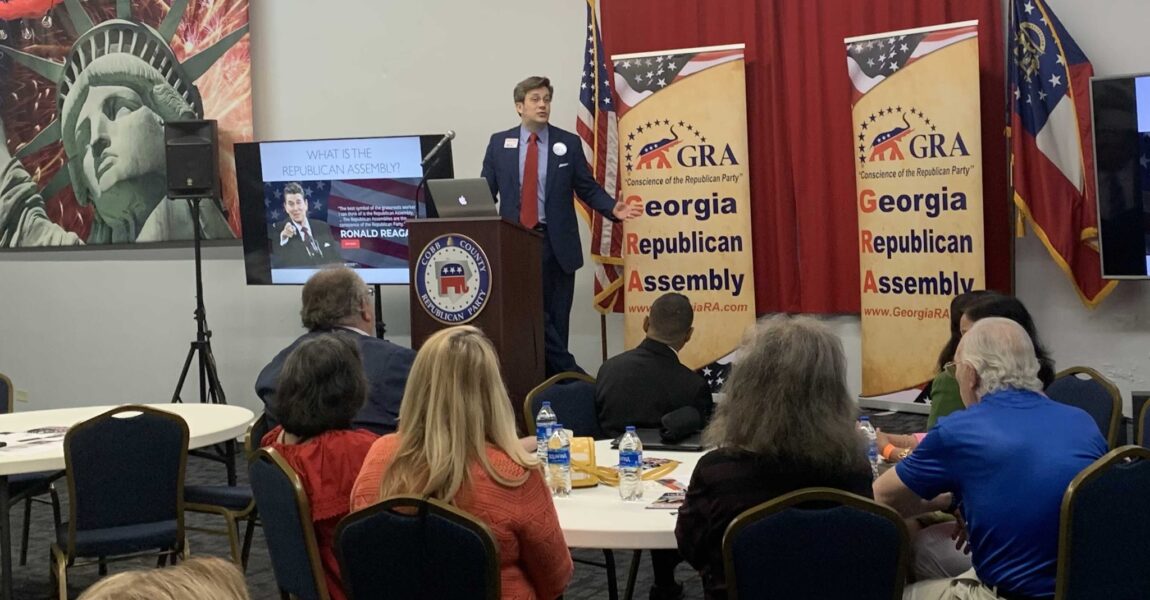 Marietta, GA — Participating members of the Cobb County Republican Assembly on Saturday at our county convention debated, discussed, amended, and ultimately passed a county platform listing the county organization's policy priorities. The convention started at 10:30am at the Cobb GOP Headquarters and lasted until 2pm. Here is the final version that was adopted:
– GOP Accountability: Ensure Republican officers do not donate to or support Democrats.
– Implement Election Integrity: Remove all drop boxes, ditch Dominion, require photo IDs, perform audits to paper ballots, provide access to the people to review paper ballots, shrink time window for absentee voting, and clean the voter rolls.
– Oppose All Tax Increases, including SPLOSTs.
– Oppose All Forms of Cronyism: corporate welfare, government-engineered economic development, (TADs) Tax Allocation districts, and (TIFs) tax increment financing 
– Recognize Personhood of Pre-born: Ensure county employee group health insurance plans do not fund abortion, and shutdown the Marietta Planned Parenthood on Cobb Parkway.
– Promote School Choice: Oppose all forms of critical theory including but not limited to CRT, SEL & gender theory indoctrination of the youth, and encourage all alternative private education options (such as vouchers or true tax credits) that foster free market competition in education.
– Implement Health & Medical Freedom: Promote vaccine choice & mask freedom, and oppose mandated quarantines and lockdowns
– Oppose Government & Crony Corporate Internet Censorship: Recognize that the internet is the town square of the 21st century that demands 1st amendment protections from government boards and private government-aligned boards.