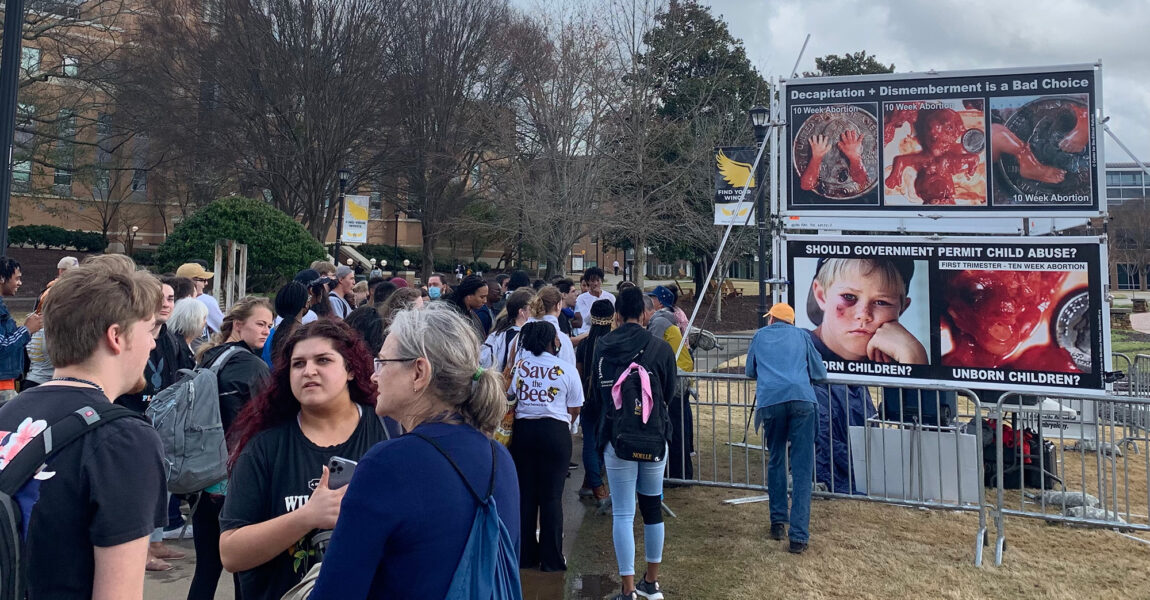 On Wednesday, pro-life activists disrupted the status quo of Kennesaw State University exposing hundreds of students to images of abortion victims. The activists were staff and volunteers for the Center for Bio-ethical Reform.
"We're here with the Genocide Awareness project which is a graphic display depicting the victims of historically recognized genocide alongside the victims of abortion in our modern day. The whole point of that is to draw attention to the inhumanity of abortion and to draw attention to the humanity of the pre-born," said Lincoln Brandenburg, spokesman for the organization.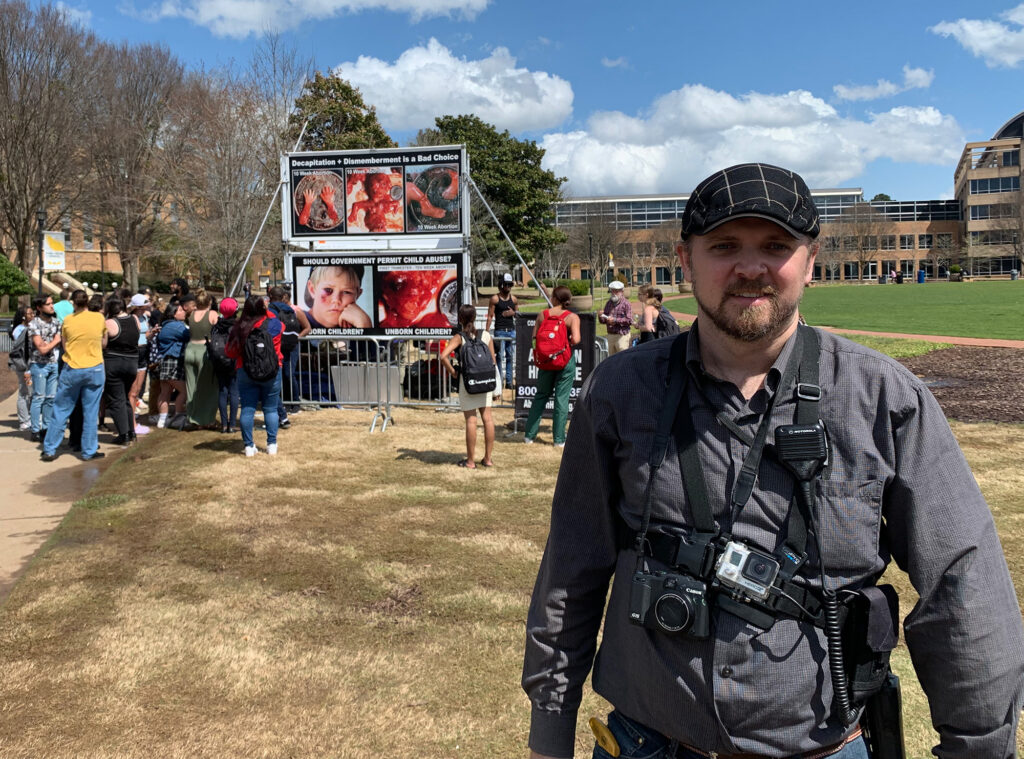 "Ultimately the reason our society tolerates it, really comes down to the fact that it's invisible and that because it's invisible we're able to salve our conscience and not have to confront the worldviews that we use to justify it and the slogans that we use to justify it."
At any point throughout the day a crowd of some fifty students surrounded the display having conversations with the pro-lifers and each other. The display met with a very mixed and emotionally-charged reception.
Read More