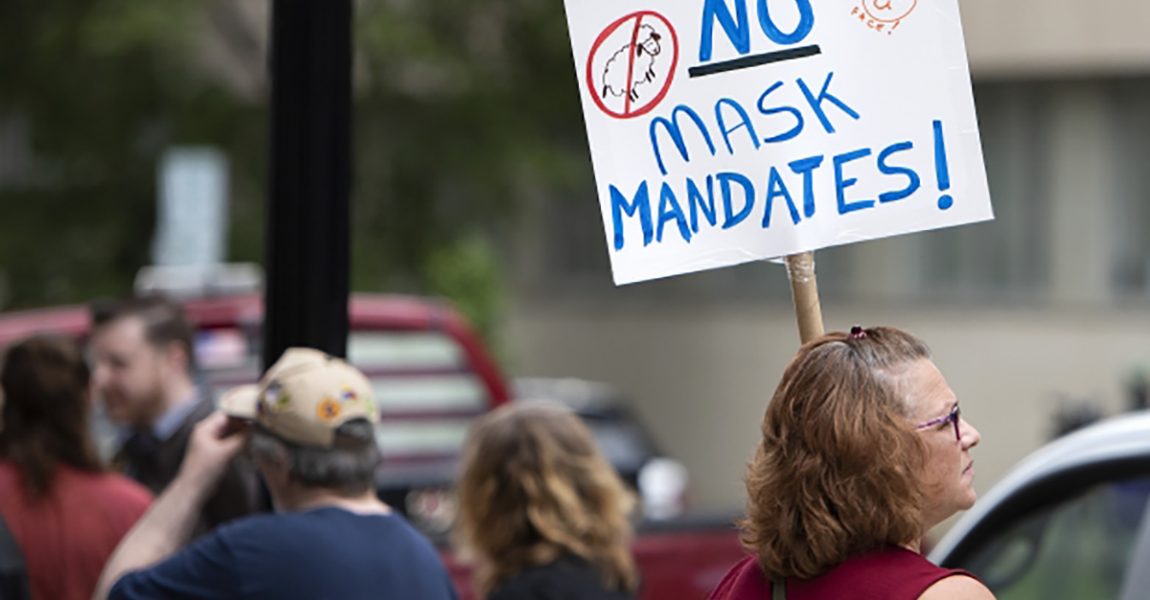 It can be easy to feel helpless under the crushing weight of government actions that can all be excused by simply saying "due to the coronavirus."
One of the most popular demands now is "we must mandate masks!"
Many people are understandably shocked to see their community fall so quickly under the thumb of local tyrants.
But we decided that instead of just giving in, we were going to do something about it.
By keeping elected officials accountable and refusing to back down, we were able to defeat the mask mandate in Whitfield County Georgia!
Unfortunately, many other counties and cities all across Georgia still force people to wear masks.
Whether it is everywhere or only inside public buildings or businesses a mask mandate is an infringement on your rights.
With the help of freedom loving Georgians like you, we can end mask mandates in the Peach State.
Sign up here to learn how you can end mask mandates in your area!
By working at the local level to defeat mask mandates we will bring freedom to our state while building a coalition of pro-freedom Georgians to make sure the mask mandates stay gone.
This is how we fought and won in Whitfield County, and how we can help you win in your community. Read More