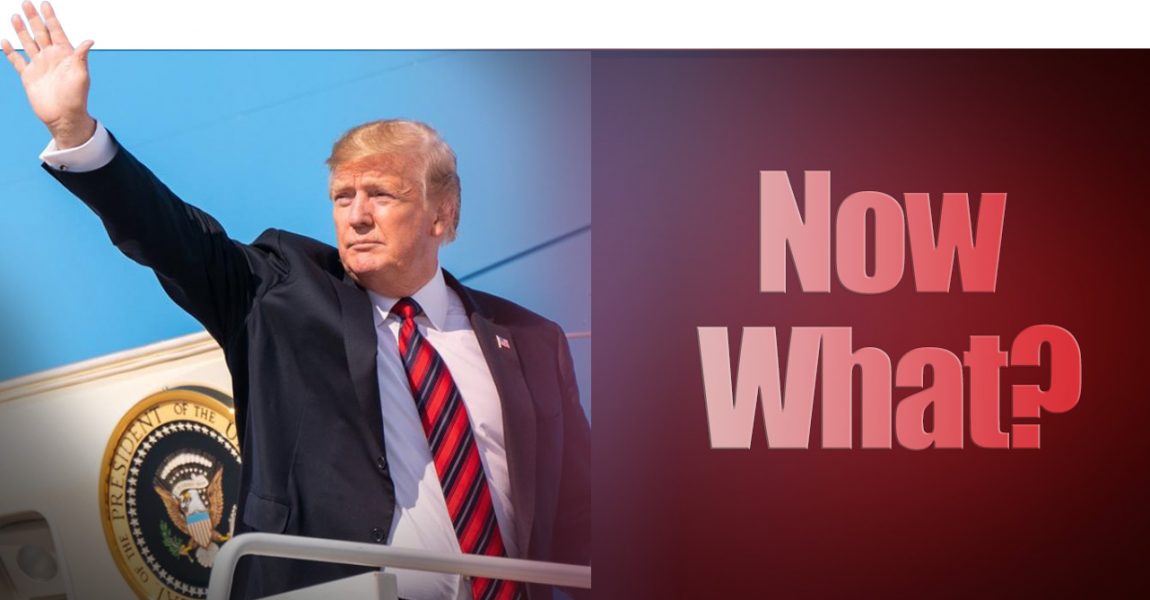 It's not over yet. Not by a long shot. For at least the next two years in Georgia, Republicans still have control of the State Capitol. There's no time to waste!

With the legislative session in Atlanta having just begun, our elected Republican state legislators need to get serious and address the horrendous holes in our state's election system that led to concerns about probable voter fraud and abuse in the previous general election and runoff!
Here are some things they should prioritize:
Georgia should have NO absentee ballots issued in an election that do not require proof of I.D. and/or a notary.
DeKalb & Fulton Counties should NOT be allowed to submit their vote totals hours after everyone else! They are the most urban counties in the state. If anything, they should be more high-tech and the first to report.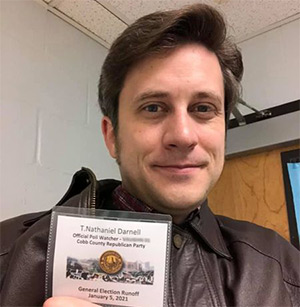 After all of the complaints expressed about ballot counting for the November presidential election, our Cobb RA Chairman Nathaniel Darnell volunteered as a poll watcher at a precinct for the U.S. Senate runoff. "Having paid very close attention to how the Dominion voting system worked," Nathaniel said, "I see no reason why, if Fulton and DeKalb are using the same system, it should take them so much longer to report than it did for Cobb. As soon as the polls were closed, the poll workers at our precinct in Cobb showed me a printout receipt that had the exact totals of all the votes each candidate received in our precinct. It was instant."
Fulton and DeKalb should have had the same instant totals. The only thing left to be done would have been adding those numbers to the absentee ballot totals and early vote totals, which should have been ready to add very simply and just as instantly. Secretary of State Brad Raffensperger should require each county to have all early votes and absentee ballots counted and ready to add to the day-of election votes so that there is no delay that could feed concerns about about counties such as Fulton stuffing ballots to change the outcome.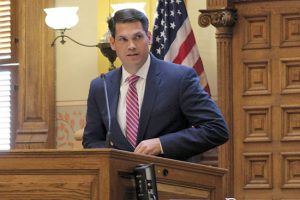 In addition, there have also been calls for the legislature to re-evaluate the security of the Dominion Voting System, and this should receive due scrutiny.
However, our leaders in Georgia are off to a bumpy start in addressing these and other related concerns dear to the hearts of thousands of Republican voters across the state. To his credit, Governor Brian Kemp has declared that making Photo IDs required for absentee ballots will be "front and center" this year.
However, this is too little too late. While we have appreciated Governor Kemp's policy in Georgia by backing away from the severe lockdowns many other states were exercising in response to COVID-19, we have to say he let us down badly on this issue. If Governor Kemp thinks having photo IDs for absentee ballots is important now, then it was important enough to call for a Special Session late last year to correct it before the runoff election that led to Democrat Warnock and Ossoff flipping our two U.S. Senate seats!
In addition, there were some still unresolved issues raised about whether problems with the ballots rendered the presidential election results in Georgia between President Donald Trump and Joe Biden illegitimate.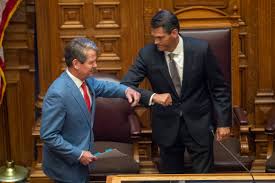 Back in December Governor Brian Kemp and Lt. Governor Geoff Duncan released a joint press release explaining why they would not be calling for a Special Session. They argued that under the law a Special Session could only be called for and "the legislature could only direct an alternative method for choosing presidential electors if the election was not able to be held on the date set by federal law."
But that was the very concern! Numerous allegations based on eye-witness testimony say that a real, accurate, legitimate presidential election did not take place because of tampering with the ballots. A Special Session could have investigated the evidence for the legislators to determine whether the allegations were based in fact and take appropriate action. But the evidence still has not seen the light of day.
Indeed, although the mainstream Statist media outlets continue to beat the relentless drum (and the social media giants block anything to the contrary) that President Trump's claims of the election being stolen "have been proven false," the reality is that they were never genuinely proven one way or the other. The evidence was never really brought forward and evaluated or verified in full. At every turn, the efforts to bring the evidence forward got knocked down, not on the merits, but due to procedural issues.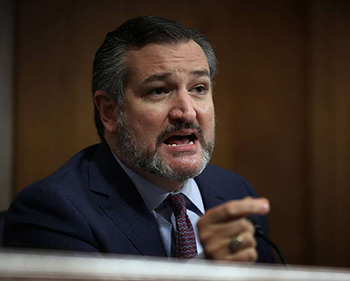 The SCOTUS decision to not hear the lawsuit of Texas and other states against Georgia, for example, was not based on the U.S. Supreme Court hearing the evidence behind the allegations. It was based on the court denying the suit on a procedural faux pas: lack of standing.
It's past time to for our civil leaders to review the very questionable practices permitted during last year's elections. It is urgent that they take swift action to address and repair these holes.
If they don't, then thousands of Republican voters in Georgia will lose faith in the credibility of our elections. Many of them already have. If their faith is not restored, they will not show up to vote in two years, which will lead to a complete Democrat takeover of the Gold Dome in 2022.
But instead of leaping to the job, Lt. Governor Duncan signaled his apparent plans to run the opposite direction by demoting three Republican senators who called for a special session and more thorough investigations into the alleged voter fraud. Duncan apparently was more concerned with how these brave Republican Senators made him lose face than he was for standing up for what was right.
In an earlier newsletter, we reminded our readers how the GRA endorsed former State Senator Josh McKoon (R-Columbus) for Secretary of State over Brad Raffensperger in the Republican primary of 2018. We will also bring to your remembrance how the GRA endorsed former President Pro Tempore of the State Senate David Shafer over Geoff Duncan in the Republican primary for Lt. Governor. Shafer went on to win election later as the GAGOP Chairman last year, but if he had been elected Lt. Governor, it is certain he would have provided better leadership than Duncan in this critical crisis.